In our latest "Community Window" feature, we turn the spotlight on D&S Agency, a digital marketing agency that has been making waves in the industry. 
In today's fast-paced digital landscape, D&S Agency emerges as a beacon of innovation and creativity in the advertising and marketing domain.
As a full-service, bilingual consulting firm, they are redefining how businesses engage with their audiences online.
Unpacking the D&S Agency Approach:
At the core of D&S Agency success is their unique approach to digital marketing. 
Unlike conventional agencies, they focus on a blend of creativity, data-driven strategies, and cutting-edge technology. This triad approach ensures that every campaign is not just visually appealing but also strategically sound and technologically advanced.
Innovative Services
D&S Agency offers a comprehensive suite of services designed to enhance digital presence and brand identity. Their key services include:
Brand Identity Development
Utilizing the power of digital tools, D&S Agency crafts unique brand identities, encompassing logo design, brand analysis, and communication strategies.
User Experience and Graphic Design
Their expertise extends to creating immersive user experiences, blending aesthetics with functionality, ensuring that every design element resonates with the brand's ethos.
Strategic Digital Marketing
They excel in devising digital strategies rooted in in-depth brand research, aligning with the business's long-term vision and aspirations.
Web Development and Design
Recognizing the importance of online presence, D&S Agency specializes in creating responsive, user-friendly websites, optimized for search engines and accessibility.
Advertising and Media Solutions
From video production to advertising campaigns and professional photography, they offer diverse solutions to amplify marketing efforts.
Social Media Management
With advanced social media tools and analytics, the agency ensures content aligns perfectly with the brand's message, engaging effectively with the target audience.
Services with a Women-Empowered Touch
D&S Agency array of services are infused with the unique perspectives that a diverse and women-empowered team brings. This diversity in thought and approach enables them to craft more inclusive and resonant marketing strategies for their clients.
Empowering Women Through Leadership and Opportunity
At D&S Agency, women's empowerment is not just a concept but a practiced reality. The agency:
Leadership Roles for Women:

They ensure that women are not only part of the team but also in key leadership positions, influencing decisions and strategies.

Fostering a Supportive Environment:

The agency creates a work environment that supports, nurtures, and encourages women to excel in their roles.

Mentorship Programs:

they believe in the power of mentorship, offering programs that help women grow professionally and personally within the digital marketing sphere.
Inspiring Case Studies
The case studies presented by this agency not only showcase their expertise but also reflect their commitment to elevating women in business. They have a proven track record of working with women-led businesses, helping them grow and succeed in the digital landscape.
Sojey Fernandez as Part of The "Hispanas Influyentes" Project
Sojey Fernandez, CEO and Founder of D&S Agency, was recognized at the Capitol as part of the "Hispanas Influyentes" (Influential Hispanics) project, led by Yaneli Sosa. 
This initiative involved 25 Hispanic women, including Fernandez, sharing their stories in a book aimed at inspiring and transforming women's lives. 
The book quickly became an Amazon Best Seller in Personal Development & Self-Help. Fernandez and her co-authors were welcomed in Washington, D.C. by Representative Adriano Espaillat and other notable figures, acknowledging their contributions to uplifting and inspiring the next generation of Hispanic writers.
Fernandez expressed her gratitude and honor in receiving this recognition, highlighting the impact of her story and involvement in the project. Click here to read more about this recognition.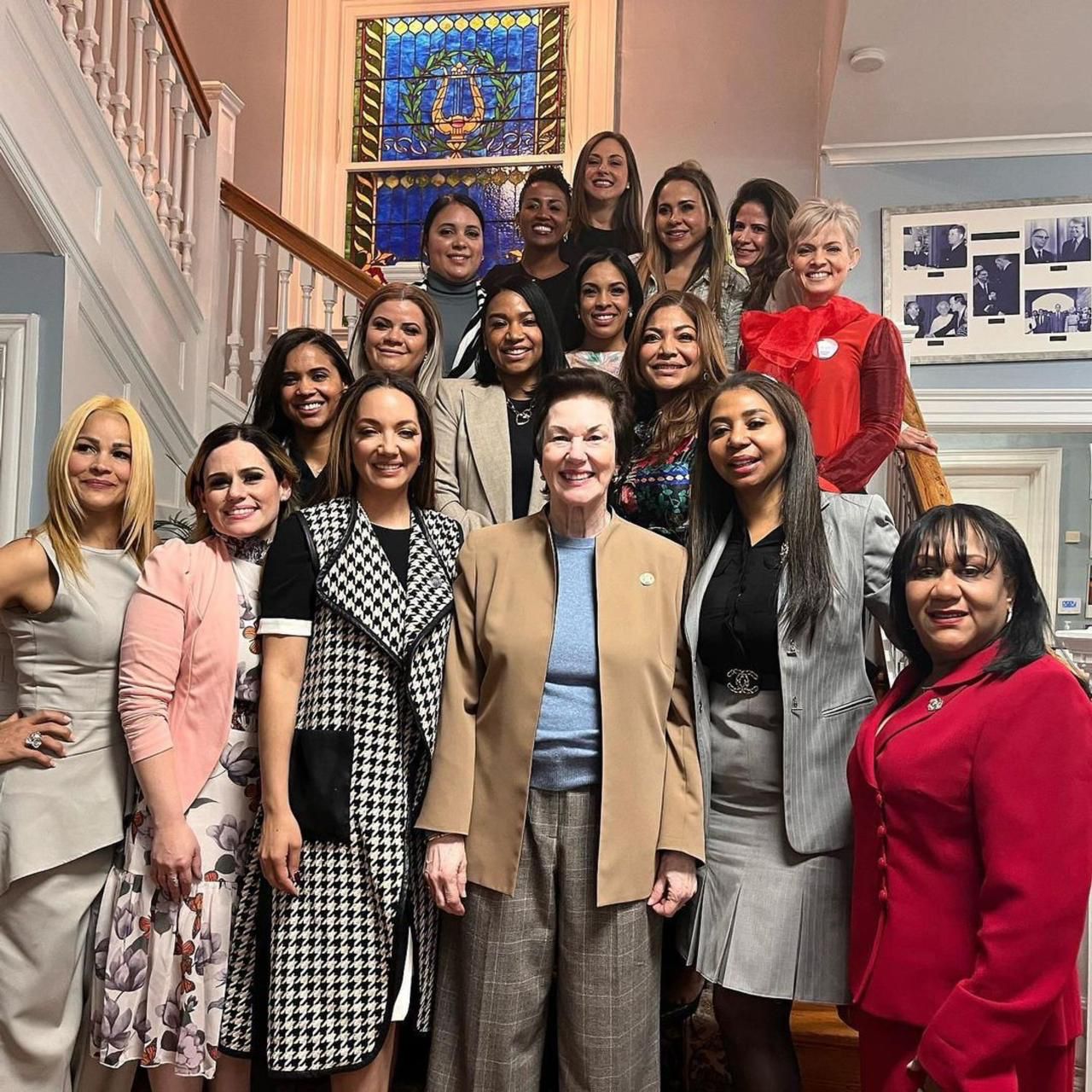 D&S Agency stands out as a digital marketing agency that combines industry-leading services with a deep commitment to women's empowerment. 
Their role as a WBE and their efforts to promote women in digital marketing are commendable and worthy of recognition. 
As we celebrate businesses that make a difference, D&S Agency is undoubtedly a name that resonates with progress and empowerment.
Explore D&S Agency services and their impact on the digital marketing world, particularly for women-led initiatives. Visit their website to learn more about how they can help elevate your digital presence with a diverse and empowered approach.